From complete outsourcing of clinical engineering departments to customizing hybrid programs including inhouse staffing, Renovo can tailor solutions that meeting your health systems financial and operational needs.
In order to effectively maintain medical devices, hospitals, and healthcare systems must move beyond the mindset of break/fix. Instead, a proactive and responsive approach is necessary to ensure the optimal performance of these vital tools.
Efficient management of an ever-growing inventory of complex medical equipment is essential for timely care delivery and patient safety. Clinical engineering teams play a crucial role in keeping medical devices in top condition.
Clinical Engineering Teams: Ensuring the Proper Functioning of Medical Equipment
As hospitals continue to add new and complex medical devices to their inventories, the role of clinical engineering teams is more vital than ever. These teams are responsible for ensuring that all medical equipment is functioning properly and that medical staff can rely on their equipment to accurately diagnose and treat patients. 
Without a fully functional clinical engineering team, a hospital could experience system failures and decreased patient care quality. The significance of these teams in the healthcare industry cannot be understated.
Biomedical Equipment Technicians (BMET) - RENOVO Resources
Keeping up with the rapidly changing technology of medical equipment is a crucial task for BMETs. To ensure they're equipped for the job, these professionals require continuous training and access to the latest tools. 
In addition, they must stay up-to-date with constantly changing regulations and heightened security measures. Invest in the expertise of BMETs to ensure the safe and effective operation of your medical equipment.
Reduce Cost and Complexity
RENOVO has subject matter expertise that can help you evaluate your current clinical engineering program and recommend options that range from a hybrid supplemental model to a full outsource. 
Optimize Clinical Engineering service with flexible scalable solutions.
Improve Equipment Availability
Streamline management and repairs for all equipment types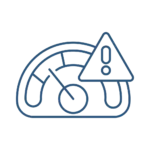 Mitigate Regulatory Risks
Take control of device recalls, regulatory/safety reporting, and end-of-life  recommendations
Access to Reporting and Analytics
Get the analytics you need to forecast services and use rigorous back-end data to demonstrate compliance
RENOVO Clinical Engineering Services
RENOVO offers engineering services that are customized to meet your specific needs and modality requirements. Our team will provide onsite clinical engineers and biomedical technicians to ensure that medical equipment is utilized efficiently and without interruption. 
Trust us to deliver exceptional services tailored to your individual requirements.
Your patients rely on you – you can rely on RENOVO.
Our team offers a range of expert support services in sourcing, quality control, compliance, data analytics, capital planning, and cybersecurity. By utilizing our expertise, your medical staff can direct their attention solely to providing exceptional patient care. Trust us to handle the essential business operations behind the scenes.
Our clinical engineering services include:
Our engineers are properly trained and dedicated staff

Flexible staffing hours to ensure RENOVO is there when needed, or when equipment requires

Work to maximize device uptime and availability

Ensure all equipment is safe for patient use:

Preventative maintenance – test & calibrate devices

Corrective maintenance for patches/fixes

Proactively manage regulatory compliance

Educate medical staff on the proper use, and care of equipment

Documentation – maintain records of maintenance and repair activities

Accurate inventory management

All corrective and planned equipment maintenance

Single point of contact for all equipment service needs

Web-based equipment maintenance management software

On-site clinical engineering staff dedicated to client facility

On-site manager to facilitate all day-to-day operations

On-site office coordinator to process invoices and clerical data

Training for all existing biomedical staff

Safety and asset acquisition reports

 
Proper maintenance can increase the lifecycle of your equipment.

Proper records and documentation can lead to better purchasing decisions for equipment

Reduce operating expense – having knowledgeable engineers prevents using expense manufacturer service techs

Renovo staff stays trained and up-to-date on regulations and modalities

Improve the availability of medical devices
ON-SITE CLINICAL ENGINEERING PROGRAM
As experts in our field, we have the ability to optimize the management of your clinical and diagnostic imaging equipment and pass the benefits directly to you. 
This flexible, customized biomedical service program provides total control of your medical equipment maintenance program while relieving you of the burden of managing multi-vendor, multi-departmental equipment service in your healthcare facility.
Clinical Engineering FAQs
Clinical engineering is a field that combines cutting-edge technology with healthcare in order to improve patient care. It involves the application of engineering principles and methodologies to the design, development, testing, and maintenance of medical equipment used in clinical settings. Clinical engineers work in an interdisciplinary team of physicians, nurses, and technicians to ensure that medical devices are safe, effective, and meet quality standards. From MRI machines to surgical robots, clinical engineering plays a critical role in enhancing the accuracy, efficiency, and effectiveness of healthcare delivery. As technology advances, clinical engineering will continue to innovate and develop new medical devices that will push the boundaries of medical science.
In today's rapidly advancing healthcare industry, clinical engineering has become a critical function to ensure the safety, security, and effectiveness of medical devices. By using clinical engineering expertise, healthcare organizations can successfully manage medical device cybersecurity, capital equipment planning, life cycle management, and utilization reporting. With the constant evolution of technology, clinical engineering is essential to mitigate potential risks associated with medical devices. Through strategic planning and technology solutions, clinical engineers can provide healthcare organizations with comprehensive life cycle management plans that take into consideration the costs, longevity, and effectiveness of medical devices. Additionally, utilizing clinical engineering can help healthcare organizations improve their utilization reporting, enabling them to make informed decisions that improve patient care and outcomes. Overall, clinical engineering plays a crucial role in enhancing the safety, security, and quality of medical devices for the benefit of patients and healthcare providers alike.