Renovo understands the challenges that you – as a C-Level Executive – face when it comes to effectively managing your Healthcare Technology Management programs. We are committed to helping you improve efficiencies and reduce equipment service costs while seeking avenues that will provide additional savings to improve your bottom line.
Renovo eliminates the financial and operation hardships surrounding tracking your medical equipment and contracts. We provide a streamlined solution designed to help you maximize efficiency, personnel and savings.
Our quality management program ensures strict regulatory compliance. RENOVO proudly states that none of our customer's accreditation status has ever been revoked or suspended due to equipment management while working with RENOVO's medical equipment maintenance program.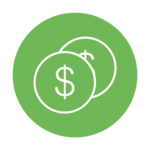 Renovo provides customers with a not-to-exceed annual service cost, guaranteed to be 10-20% less than the previous year's audited expense. Leveraging our professional consultative services offers even more potential cost savings opportunities for your organization.
Further, our Service Delivery Plan allows you to have a Fixed Maintenance Budget monthly instead of dealing with fluctuating, unplanned for service expenses.